Submission Documentation Efficiently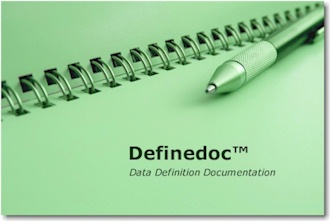 Definedoc contains macros and interactive tools which automate the process of documenting your electronic submission datasets. It will generate your DEFINE.XML/PDF files with little extra efforts. Some of the features include:
Service
Our Definedoc service can generate your DEFINE.XML or PDF file from input data starting at $9.99 per dataset. Upload a ZIP file of your SAS Transport file and try it out here...
Video Overview
Suite of Tools
CDISC Builder is part of a suite of tools which can be implemented to provide data for your submission that is compliance to regulatory requirements. This automate the process and delivers data with greater accuracy and integrity
Published Papers related to Definedoc
For more information, please contact MXI .